One of the most interesting parts of being a Home Inspector is exploring homes looking for both the good and bad. Sometime what you find is amazing and sometime interesting and sometimes terrifying. In this entry we are going to showcase some highlights of the last year.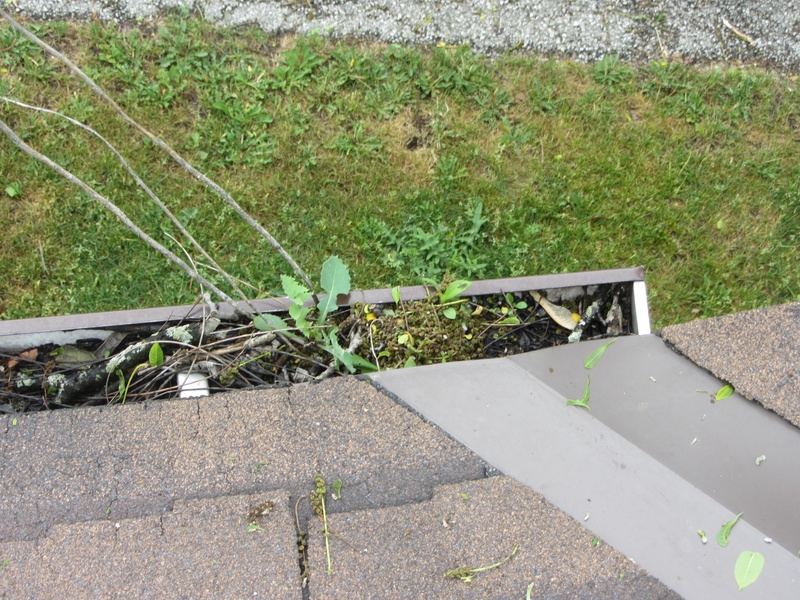 This gutter is so badly backed up that there is a tree growing in downspout!!!
It seems simple to most homeowners. Semi-annual maintenance of you home includes cleaning your gutters out to effectively manage water around your property. If you are not controlling the water management of your property then you are asking for trouble. Water is the second most notorious cause of home damage. The first is Home Owners.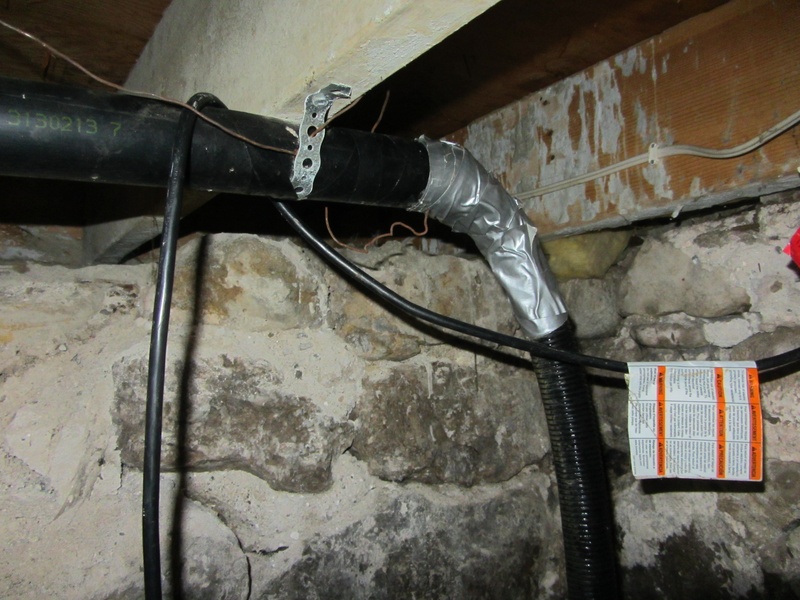 This is a prime example. A sump pump discharge hose that is connected to an ABS pipe connected by duct tape. An example of great Canadian handyman skills without a doubt, but this is not a good choice. A sump pump is meant to manage excess water around to property and safely remove it. The time should be taken to permanently and properly attach the two materials together with a coupler and proper bonding.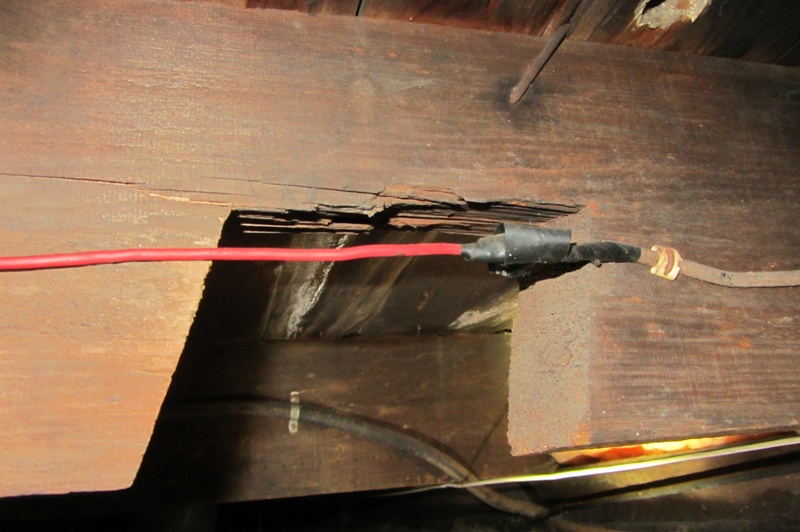 Lets, for a minute, ignore the electrical wire connected with nothing more than electrical tape. What you are seeing is a notch made in a floor joist. Joist notches should NEVER be made in the middle1/3rd of the joist span. Notches should also NEVER be made deeper than 1/6th the total depth of the joist. These types of notches can severely compromise the structural integrity of that joist and alter the overall weight distribution of the home.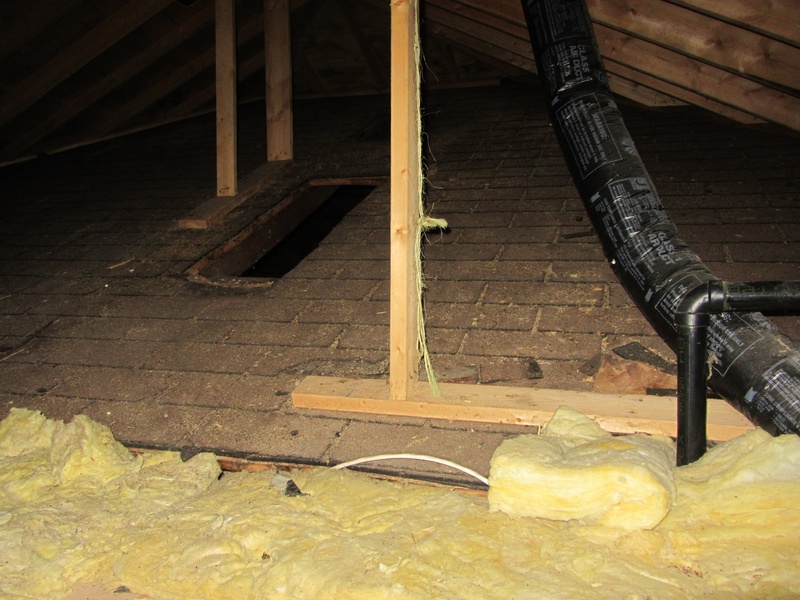 As an Inspector, every time you enter an attic you tend to hold your breath. Not just because you must be mindful of possible airborne contaminates. But because you can never be sure what you are going to find. In this case I was not expecting to find a fully shingled roof. The Home Owners had constructed an addition and simply left the old roof in place and intact. I recall having to stop and think for a few minutes before deciding that there is no real issue here. The new roof is well build and well-sealed and the shingles to not pose a risk to the air or space. Sometimes its not bad news, just interesting.
I enjoy what I do. I enjoy inspecting homes, meeting people and teaching my clients all I can about the houses I inspect. I will always take the time to fully explain and answer all questions. An inspection does not end when my report is received. Long after the new owner takes possession I'm always happy to still explain, answer and teach.